Many people would love to go beyond just scrolling on Instagram feeds and grow their accounts to receive attention from other users, especially companies that are on the platform, and users who have small businesses because it can open up doors of opportunities for them to get new clients, build brand awareness, or just meet new business advisors and material suppliers. Unfortunately, not everyone knows the procedure for successful Instagram growth. In this article, we will be revealing 17 tips and tricks for Instagram growth.
How to grow on Instagram?
There are several techniques you can apply to help boost your account and reach more audience to gain followers. Below you will find 17 tips and tricks for Instagram growth that we hope will be helpful.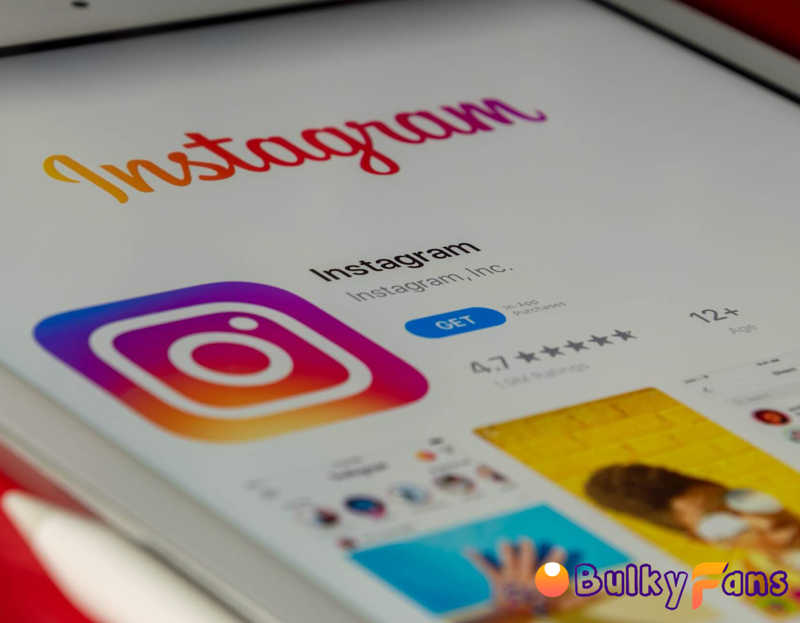 1. Put together a marketing strategy
Before diving deeper into the other techniques, you need to understand the importance of the social media marketing strategy. Without having a well-planned Instagram growth strategy, none of the following tips will help you. You need to set your goals and know exactly where you want to go and why you want to grow your account, is it for brand awareness, boosting sales if you have a business, or do you want more recognition from people to attract brand deals?
2. Recognize your audience
without the recognition of your target, you will be working chaotically, and if you really want to grow your account and reach the exact goals you set before then you need to be organized and define who exactly you want to target, understand the content inspires them the most, and try to create content within their interests so they can engage with it.
3. Be yourself
Always be honest and transparent with your followers if you want to build a sense of community with them and encourage them to trust you. Being authentic, showing your true personality, and acting spontaneously will definitely make you different from other accounts and help you stand out to reach your Instagram growth goals.
4. Keywords/ hashtags
If you want to attract followers then your account account has to be visible and reachable. Try to make your username match the other usernames you have on other social media platforms as well as use the right keywords and hashtags on your bio and under your posts.
Keywords are the secret to appearing for users who are searching for profiles like yours. So for example, if you produce content that is related to food make sure to include the "Food" keyword in your username, bio as well and multiple hashtags under your posts.
5. Boost followers
Buying Instagram followers and all other services is becoming a more common practice in 2023. Anyone who has a business or is trying to make an income out of the platform can purchase followers from external sources to give their accounts the push they need and be recognized by other users as well as brands. Believe it or not, even influencers and your favorite celebrities have bought followers at some point to expand their reach or just appear more popular. Check out more on Influencers and Instagram followers.
6. Instagram bio
Most of the visits you will receive on your account will be from non-followers therefore you should take advantage of the opportunity to persuade them to hit the follow button.
You may increase the likelihood of someone following you and increasing the Instagram growth just by crafting a smart and eye-catching bio, that provides a general idea to people visiting your profile before they are more likely to follow those who visit your profile.
7. Take advantage of other social media platforms
If you want to gain more followers on Instagram you can promote yourself by yourself on platforms such as Facebook, and Snapchat… and encourage people to follow you and follow your content.
8. Account's personality
All successful accounts that reach high engagement and receive new followers on a daily basis are authentic ones that offer original content. So, rather than just copying others' content and ideas, try to come up with new ideas or at least just add your personal touch so that people are more interested in following you.
9. Quality
Instagram is a visual app and people tend to engage with the content that fits the aesthetic box. Every post on your Instagram should be produced with the highest quality you can offer and make it match the overall aesthetic you are following on your account so that everything is matched and all posts lay smoothly together.
10. Consistency
Staying consistent is key to successful Instagram growth. Being consistent with your posting and engagement with your followers can help a lot in being picked by the algorithm, increasing the reach, and becoming more visible to a large audience.
11. Benefit from Instagram Reels
As Instagram reels are the most engaging format on the app, more than feed pictures and videos, the algorithm started giving priority to users who upload short films often. Therefore, make an effort to utilize Instagram reels to your advantage so that the Instagram algorithm will recommend you to more users.
12. Follow relevant accounts
by following Instagram accounts that produce the same content you do, you have a higher chance of them following you back and being suggested more to their followers. You do not have to make any search, instagram usually recommends accounts that are compatible with your niche and that you may be interested in.
13. Find influencers
If you are a business owner who is looking for more followers and wants to build brand awareness, then finding influencers to promote your products will make you more visible to people, gain followers, and drive more sales.
If you are a content creator then you can also look for influencers to partner with and promote your content on their accounts.
14. Partnerships and collaborations
You should also consider partnering with brands that serve your target market as well as profiles that offer content within your same niche.
You may collaborate with these profiles in a variety of ways. For instance, you might host a raffle for both audiences together and provide goods and services from both companies as the winner. This will enable fans of one account to visit the other and become acquainted with both accounts.
15. Choose the right time
Producing high-quality content to persuade people to follow you is not enough without choosing the right time to post. You can check your profile analytics to know the best time your audiences are most likely to interact with your content so that you can have the highest engagement possible.
16. Run personal giveaways and contests
You can announce in your story or Instagram feed a giveaway where you will be randomly selecting people to win a gift card, a makeup pack, or anything else it depends on the content you offer and what your followers will be most interested in. But of course, the giveaway has to come with requirements that need to be followed such as following you, tagging a friend or two in the comments section, and sharing your content in their stories… These are all ways that contribute to your Instagram growth.
17. Post sharable content
Keep in mind that your goal is to reach as much audience as possible, and in order to do that you need to post content that first respects Instagram terms and conditions and is sharable by your followers. It could be inspirational, motivational, or just something fun they can share with friends and family.
Q&A
What is an Instagram growth strategy?
An Instagram growth strategy is a plan that most brands and influence put beforehand to help them define their exact social media goals and help them stay organized to reach those objectives.
How to grow Instagram in 2023?
stay consistent with your posting and high-quality content. Just make sure your posts have a topic and are published on a regular basis and you will start noticing changes in your Instagram growth.
How to get Instagram followers fast?
There are many tips and tricks you can follow to grow your Instagram account. The most important of which is consistency and quality posting. if you regularly offer high-quality and unique content to your audience be sure that you will notice a huge difference in your Instagram growth.