How to Make Money From Instagram, When we talk about making money from instagram accounts, our mind directly thinks of influencers and content creators that have thousands or even millions of followers. People often think that brands only look for the most followed people on the app to promote their products but in contract, today's marketing strategy is seeking more regular people to represent their brands. They understand that choosing a regular person will encourage the customers more to buy over choosing a famous person who might be influencial but not as trustworhty as a regular person.
So yes, regardless of whether you have 1k, 5k, or 100k followers , anyone can make an income out of their instagram profiles if they got the skills required and followed a well planned strategy.
What is instagram monetization?
Instagram monetization refers to the act of getting an extra revenue from your instagram account. This envolves implementing specific startegies to make money from intagram.
Monetizing the account can take any form, from working with brands, to creating subscriptions for your audience. Further on this blog we will be discussing the possible forms to monetize your istagram account.
When we talk about monetization and making money from instagram it does not include selling any physical products, The monetization that most content creators get is not by selling products but they earn money from the content they already are posting on the platfrom through reels, videos and stories.
5 ways to make money from instagram
1. Work with brands
The first thing that everyone thinks of when it comes to monetizing instagram is promoting a brand on their profile through an infeed-picture, reel or story or any combination of the previous and they get paid for it.
You have surely seen a content creator or celebrity posting pictures with products or posting a skin care routine reel for example and they suggest one of the products for you, that means they are promoting the brand and they are getting paid for what is presented. Sometimes you can know it by checking above the video a sign shown as "Paid Partnership" but unfortunately many other influencers try to mislead people so they do not even claim that it is a paid partnership to convince you to buy the product. Those are untrustworhty people, and if you really look forward to become successful in this business you need to work on being trutfull to your audience and do not show products from brands that are not high quality.
Brand work is one of the easiest method to begin with since it gives you a sense of work freedom. You can wait for brands to contact you or reach to them proactively, negotiate your terms and do as many brand deals as you want.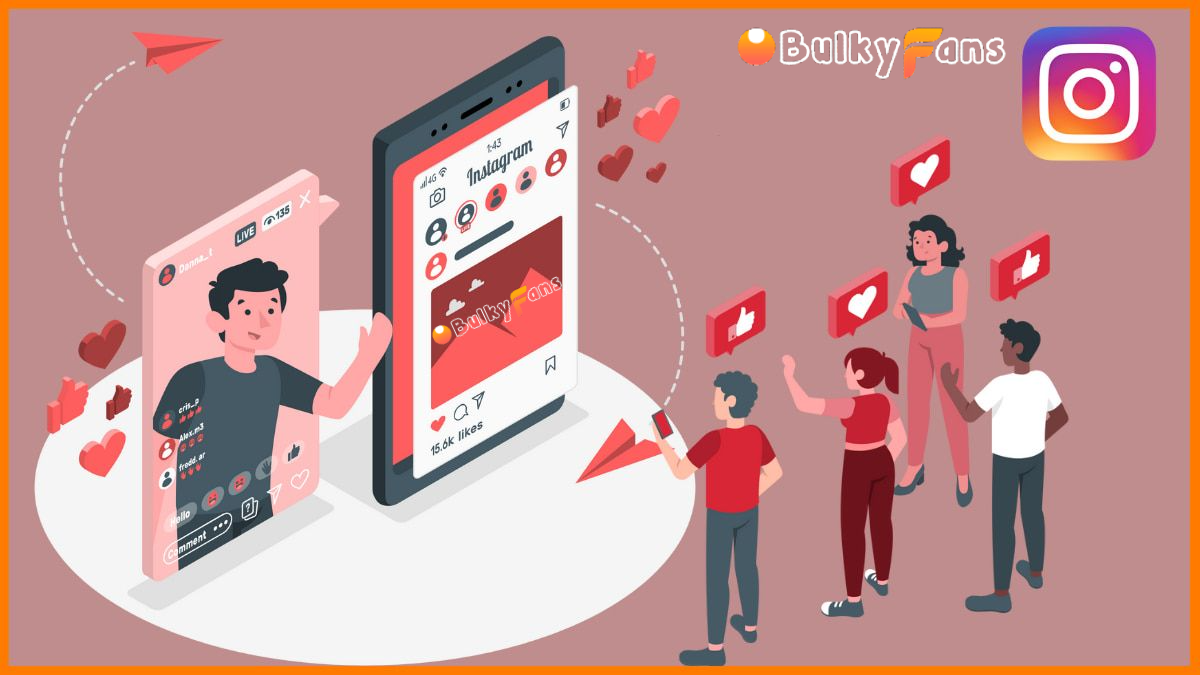 2. Create subscriptions for you followers
If you have an engaged audience who are interested in the content you normally present, you can now make suscriptions for them where they can see exclusive content.
This is perfect for people that create special content and want to give their audience early or exclusive access, especially if you are someone that represents educational content, the followers will be highly interested in joining the special club.
With these subscriptions you will be able to make money and receive payments directly through instagram. Of course you can choose the cost of the special content and you can create either monthly or yearly subscriptions and offer content that your audience won't find anywhere else except on your profile.
3. benefit from affiliate marketing
This is one of the easiest way to make money from instagram and work with brands and it has become more popular in 2023.
This method involves working with a famous brand or a small business as an ambassador to promote their product in exchange for a portion of revenue. This means that you can contact any brand for partnershi. If you both agree on the terms to work together you can get a special link or code that customers from your part can use and in the end of the month you will receive a percentage of every purchase made.
For the percentage it really depends on the brand, some brands can give you 15% while others can get you only 5%, that is why it is important to dicuss and negotiate before starting the partnership.
4. sell your knowledge
We can consider selling information and teaching people what you already know is a low-cost , high-payoff way to make money from instagram's profile.
This information could include anything, how to get instagram followers, how to start a business, fitness advice …. you can teach basically anything you know and sell your prducts. These products can come as an e-book, video course, website subscription or make the previously mentioned instagram profile subscriptions for your audience.
Instagram is a great tool to promote your brand and give a preview of what you can deliver exclusively. For examle, if you are someone that has many information on the fitness field, you can start by sharing basic information through instagram reels and stories, share daily workout routine , what you eat in a day…. and leave the more valuable information for the exclusive audience.
Remember, since instagram algorithm is constantly changing you can use this built in monetization just as a start and then go build your own membership website and promote it on instagram profile.
5. Instagram bonuses
Instagram offer bonus programs to attract creators to post more content on their profiles. These bonuses include Live badge bonuses; which is now available for many countries. You can get a bonus for reaching different levels in lives; they take into consideration the interaction of the viewers, how many people are watching the live and also if you go live with other instagram accounts.
Another thing that you can get the bonus from is the visibility of the reels you produce and how well they perform. This is unfortunately available only in the US.
Last but not least we got the video ads bonus which is also available only on the US for the moment. Creators can get bonuses fo allowing the instagram app to display ads in their video content or profile and they will get a certain percentage of revenue from the ads.
How to make your account ready for monetization?
Now that you are informed of the ways to make money from instagram, let us dive into how you can get your account ready to reach the engagement brands are looking for and get the best visibility on the app.
1. learn hashtag strategy
Hashtags are great start up to improve the reach and invesibility of your posts and videos. Instagram allows you to use up to 30 hashtags per post but the great range that most profiles use is within 10 to 15 hashtag. It is also crucial to get your hashatags right to create maximum infuence; include hashatags that are related to your post especially if it is a sponsored one .
2. get your profile right
work on your profile appearance. Have a high quality profile picture that represents you also check your feed and make sure to have an aesthetic one by deleting any unrelevant or low quality posts. Also it is important to work on your Bio and create a snappy one. Make it simple and general, let it represent your creativity and the value you can add to the audience who are planning to follow you.
3. consistency
Growing instagram profile and helping the algorithm give your content more visibility requires 2 things. Consistent posting and high quality content.
In order to start making money on instagram you need to post content and engage with your audience on a regular basis. the Inatagram algorithm laverages accounts that are consistent and who work hard for providin well designed and high quality posts whether they are in the form of pictures, videos or stories.
Q&A
How many followers i need to make money from instagram? in 2023 it is possible to monetize your account with only 1k followers, it is not necessary to have thousands of followers like other influencers to do so. As long as your followers are highly engaged you can get brands to partner with you no matter what you following count looks like.
How long does it take to monetize instagram account? There is no straight answer to the question. To answer the question we will need to take in consideration how many followers you have at first, how interactive they are and how consistent you are with posting. However, we can say that you will definitely need at least a month or more to develop a loyal fan base and start receiving revenue from instagram
How does monetization work on Instagram?
Getting money from istagram can take many forms;
Get paid by brands to promote their products
create subscriptions and get paid for your own services and exclusive content
allow access to run ads on your profile through reels , feed posts or instagram stories
When is the right time to monetize my instagram account?
it would be best to think of monetizing the account after you have a settled a loyal and well engaged followers base that help your account have more visibiloty to as much audience as possible, since brands really care about the engagement rate of the profiles that are going to promote their products. You should be able to drive more sales and help them with the brand awarness.