Facebook has been up since 2004 and is considered the platform that crafted the beginning of sharing live feeds, connecting with friends, sharing posts with other profiles, and much more. Even though it is not as popular as it used to be, it still has a high number of monthly users. Today in 2023, if you are one of the users spending a lot of time on the app you can start making an income out of it.
Users have tried many ways to make money on Facebook but it was challenging. Today, we have good news! Facebook has revealed many new ways to make extra money or find new customers for your business on the platform. Keep reading to find out 6 smart ways to help you monetize your profile and drive more audience.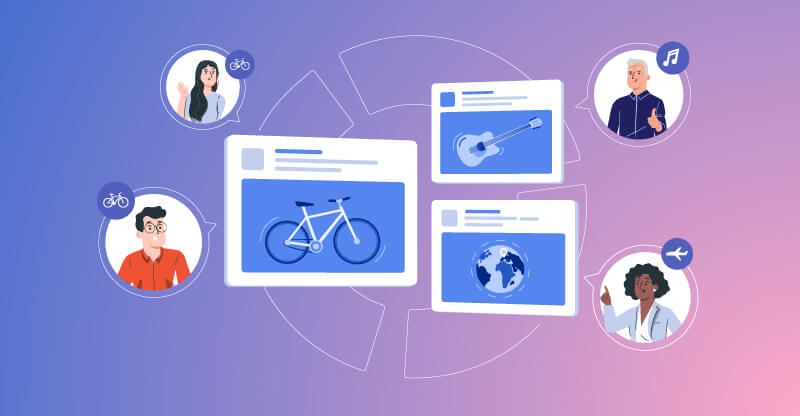 Make money on Facebook
Before diving into the tips that will help you make money on Facebook you need to make sure that your account is eligible for monetization.
First of all, check if your account respects Facebook's community standards and does to violate any rules. To check your eligibility, you can click on the monetization tab in your Creator Studio section on Facebook,
and you will be able to select and see your monetization eligibility.
If your account is accepted and eligible for monetization. keep reading to discover how to make money on Facebook.
1. Create a subscription
You can earn extra revenue from offering paid subscriptions for your audience. This is a simple way for users to start earning an income especially if they already have a large and active audience who will want to fund your page in exchange for exclusive content and even discounts and special events.
Subscriptions of course just like any other feature, not everyone is eligible for them, they are available on an invitation basis and there are some criteria that should be followed in order to receive one. First, you need to have at least 10,000 followers, as well as a return of 50,000 engagement on posts within the last 60 days or a total of 180,000 minutes of video watched by followers.
2. in-stream ads
If you publish video content, you can make money on Facebook through in-stream ads. You can add a picture or video ads that play before, during, or after your videos. If you have a Page, you can manage the in-stream ads in Meta Business Suite. If you have professional mode turned on then you can manage in-stream ads in a professional dashboard.
Just like the subscriptions, only some are eligible for the in-stream ads. In order to run the ads, pages need to have a minimum of 10,000 followers.
3. look for collaborations
The content of marketing products by a content creator or another business in exchange for financial revenue is becoming more common. When you recommend a service or product of a brand and give a review about it or just introduce it to your audience, you will not only make money but also be exposed to more potential followers and grow your account at the same time. Looking for collaborations and partnerships is one of the best ways to grow Facebook followers.
Before you start randomly tagging businesses, you need to first contact and discuss the goals of both sides before starting the partnership. You can contact also influencers to promote their profiles or one of their videos. There are many ways to make money through collaborations.
4. Make money on Facebook directly from your fans
It is okay to ask fans for rewards to support the hard work you're putting into producing content. Creators and influencers will be able to unlock rewards of up to 4k USD a month by completing a sequel of challenges set by the Facebook team such as collecting a certain number of followers, or posting a specific amount of content per month… unfortunately for now you can only have access through invitation. Once your application is accepted you need to complete the first challenge within 30 days or it will be expired.
5. Marketplace
It does not matter if you have a business or a large following. Marketplace is open for anyone who has a product to offer to followers; ranging from home and decor to beauty and health. You can make money on Facebook by placing your goods on the Marketplace. Other users then will be able to select the location from which they see products for sale, if anyone is interested in what you are offering you will receive their message on Messenger and you can enter into negotiations with them.
There are many ways to earn money from Facebook, although it might seem challenging at first just trust the process and you will enjoy it once you see income out of it. You can use the tips mentioned above as a guide to make money on Facebook.
Q&A
Is it possible to make money on Facebook?
The short answer is YES! Just like any other social media app, you can now make money on Facebook by posting videos and promoting them with ads or sponsorships. You can also make money from paid promotions with other pages and brands which will help you not only earn money but also get views and grow your account.
How to make money on Facebook?
You can earn extra money by bringing ads alongside your content. You can check your eligibility first for adding in-stream ads and then proceed with the work.
How many views do you need to get paid on Facebook?
To monetize a Facebook video, you will need to have first a minimum of 1,000 followers, then you need either 150.000 post engagements or 180.000 minutes watched in the last 60 days.