Instagram's Algorithm, Instagram has become an essential platform for creators and businesses alike. Many are turning it into a side hustle, so with the algorithm constantly changing, their accounts are being affected and the visibility is decreasing. That is why, staying updated on the changes that are happening is crucial to maintaining and growing your reach. Staying informed about the trends is vital for boosting your Instagram followers and overall growth. The more you understand these trends, the better for you to stay on the right path.
In this article, you will learn how the Instagram algorithm works and how you can benefit from it to improve your content strategy.
What is the Instagram algorithm and what does it do?
The Instagram algorithm is a set of processes that Instagram uses to understand users' preferences. It contains many algorithms within its core that work to classify content based on what each profile enjoys. The platform uses the data of what a profile is constantly engaging with and based on that it determines which content to display. This well-designed system ensures that the user experience is highly personalized according to each profile's preferences. That means there is no way that 2 users will scroll through exactly the same thing.
in 2023, Instagram's algorithm has been separated for each part alone. This means that the reel algorithm works differently than the explore page algorithm, it ranks each part alone, further in this blog we will dive deeper into how Instagram's algorithm changed, how it works and how can it affect your account to help you be more visible for a larger audience.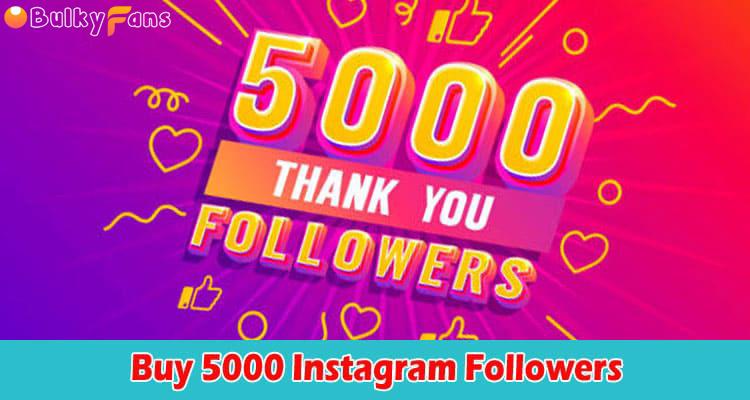 How the Instagram algorithm works
Contrary to popular belief, each section of Instagram has a different algorithm that uses unique data about the post, the users who published it to predict what users will like most and what should be displayed on their feed.
Each part of the platform ranks posts differently, and each section of Instagram – reels, stories, feed posts and explore page- has its own algorithm. From the time you make a new post to how often other users like it or how you engage with other accounts, these are all taken into consideration differently on each part when it comes to ranking posts.
The simplest example is when we click on stories or scroll through the main feed, we only see posts of people who already follow and enjoy their content, but when it comes to reels most videos are from new accounts but the content presented is close to the one we always engage with.
What does Instagram's algorithm avoid recommending?
Instagram is an open space where anyone can share through content his or her opinion on any matter as long as it is a respectful one. Instagram's algorithm prioritizes safety most of all. That is why the algorithm may limit the visibility of some posts or even take them down if it sees that they go against community guidelines set by Instagram. That is why avoid posting any harmful posts since it will affect your overall reach.
All posts that represent false information are displayed less prominently in feeds and stories.
Use Instagram's algorithm to your benefit
Once you understand how Instagram's algorithm changed over the years and realize how it works you can easily come up with a content strategy that gives it exactly what it wants.
Here are five tips you can rely on to help you improve your ranking with the Instagram algorithm and grow your account
1. Post consistently
The algorithm detects how often you are active on the account and whether you provide consistent content that deserves attention or not, so try to maintain a balanced publishing pace. You can start by posting 1 to 2 times a day on the stories section and start benefiting from Instagram reels that are now popular more than ever and post 3 to 4 reels each week.
2. Get your timing right
having a consistent posting schedule without getting the timing right will be a waste of time, because when it comes to Instagram growth and letting the algorithm notice the content provided on your account, you will not only need to post more frequently but you will also need your followers to actually engage with your posts and get as many likes and comments as possible within few first minutes of posting. That is why, it is crucial to analyze when your followers are most active and get the right time to post.
3. Allow people to comment
Many users disable the comment option and that is a big mistake. If you want to rank higher and for the algorithm to detect your content and let it be visible to more audience you will have to allow followers to comment under your posts. Likes and comments are both proofs of the engagement you usually receive on your account and they can improve your chances of appearing on the Explore page.
4. Hashtags
Many people still don't realize the power of hashtags and the role they play in the visibility of your content. Choosing relevant and popular hashtags will help the algorithm detect what you are presenting exactly on the post and will display the content to other users who might be potential followers since they show interest in the same field.
When you want to leverage Instagram more effectively, it is essential to understand and optimize the algorithm. Once you realize how Instagram's algorithm works and detects content you will be able to advantage of it
Q&A
How to fix my Instagram algorithm?
If you think you are not benefiting from the Instagram algorithm there are a few steps to follow to make it work for you; Respect Instagram community guidelines + choose the right time to post + stay active on your account by responding to comments, and posting consistently + get the help of hashtags. If you follow all the previously mentioned steps, you will definitely notice a change in your account's visibility.
Why did my Instagram reach decrease?
Algorithm changes can affect your account visibility. Instagram is constantly updating the algorithm and many accounts get affected. Just ensure that you constantly post quality, eye-catching, and engaging content so that the algorithm can pick your account again.
How to grow on Instagram?
When it comes to growing your Instagram following and reach, there are many tips and tricks to try but the most important one you need to follow is the quality of the content you produce. If your Instagram account is not aesthetically pleasing or low quality, and you do not invest your time to create creative posts then there is nothing to encourage people to hit that follow button.
When is the right time to post on Instagram?
there is no straight answer to the question it really depends on your own profile. The right time to make any post changes from one account to another, you check your Instagram insights to know when your followers are most active and select the right time.
How to get the Instagram algorithm to pitch my account?
You can make the Instagram algorithm notice you by posting high-quality content and encouraging more interactions because Instagram prioritizes profiles that prove that they are putting effort into producing content.