Who is the most-followed on Instagram? Social media has changed the way individuals connect and communicate with each other. One of the favored platforms that contain billions of users from all over the world is Instagram. Most people prefer the app and find it easy to communicate and check up on their loved ones, friends, and favorite artists. In this blog, we will be checking the profiles that most users find interesting and love following on Instagram.
In short, according to the latest study, Cristiano Ronaldo's profile is the most followed one in 2023 besides other celebrities.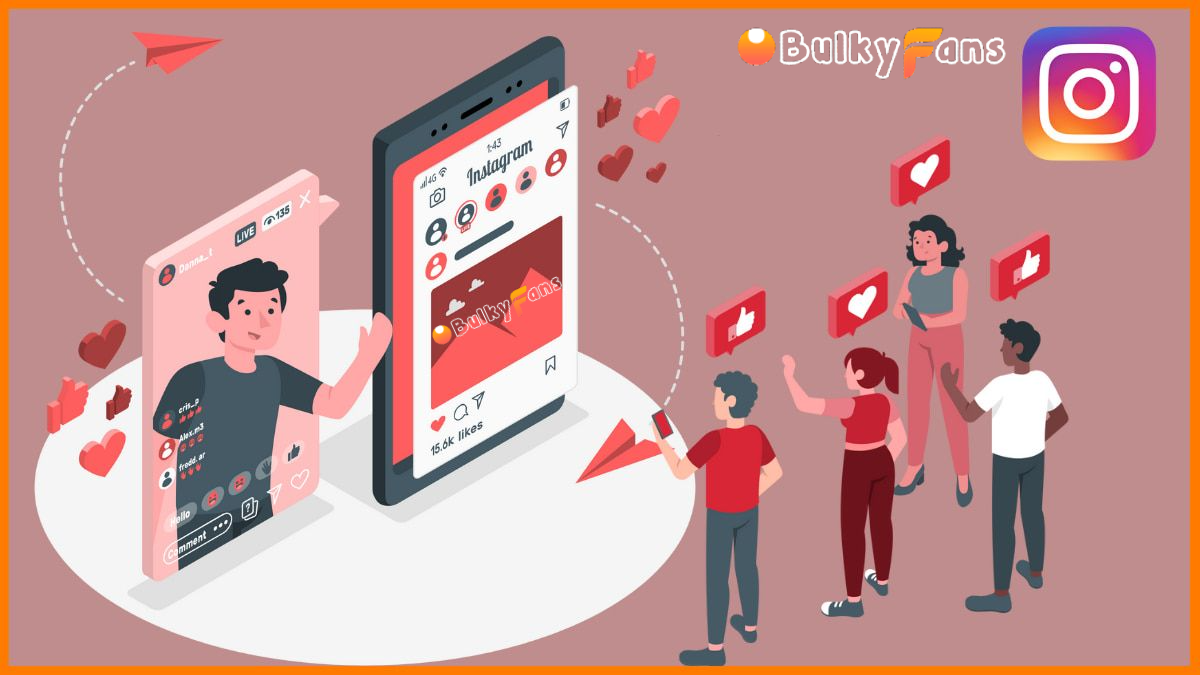 1. Cristiano Ronaldo
The famous football player is considered the most followed profile with over 600 million followers. Million fans were following him when he was still playing for Real Madrid, but the number increased even more when he signed the contract with Al Nassr. In his profile, Cristiano likes to share his lifestyle and achievements as well as pictures of his family and events he attends from time to time.
2. Lionel Messi
we stay on the football field and again we have another historical player, the famous Messi as the second most followed profile with over 480 million followers. He also shares all his achievements with his fans, his family events, and other important parties and ceremonies.
3. Selena Gomez
In the third position, we find Selena Gomez with a total of 430 million followers. She is known for the incredible music she produces with her team and she is also the CEO of one of the best-ranked beauty brands "Rare Beauty". On her profile, Selena Gomez likes to keep it chaotic, she presents a glimpse of everything; her brand shootings, presenting products, her lifestyle, any new music she is working on, her family pictures ……….
4. Kylie Jenner
A fashion influencer celebrity, and owner of Kylie Cosmetics. Her account commands an amazing following of 399million. Her profile is a representation of daily fashionable outfits and makeup brands; she showcases a mixture of business shootings for her cosmetic brands as well as presenting any new products and also shows her luxurious outfits and paparazzi moments.
5. Dwayn Johnson
the actor and former WWE champion known as the Rock secures the fifth position of the most followed profiles with a total of 391 followers. While he was known initially through Westling, he was able to increase his following count after his experience with acting in the entertainment field. We can say that his profile is educational, it consists mostly of fitness-related videos where he shares his everyday workout routine, and his daily meals and gives advice about the fitness field.
6. Kim Kardashian
next on the list is Kim, Kylie Jenner's sister with over 360 million followers. She serves as an ambassador for the high-end brand Balenciaga which has recently faced criticism for an advertisement. Kim was able to establish her own brand "Skims" in 2019 which offers shapewear and underwear for women of different bodies. She worked on providing loungewear that fits all types of bodies. Also, she was able to create a vegan skincare brand named 'sknn'.
In brief, Instagram is more than just a sharing photos platform, It is a space where you can help your business grow, and have a positive influence over people as we have seen from the examples represented above; many celebrities tend to share their products on their profiles to make it recognizable for the largest audience possible.
By exploring the lives of the most followed profiles on the Instagram platform, we notice the importance of personal branding and the way these celebrities can influence our perceptions. With that, we realize the power that Instagram followers hold; whether you are a content creator or business owner, having a noticeable following count will definitely help your brand grow.
Q&A
Why celebrities are the most followed on Instagram?; celebrities understand the power of personal branding which is why they enter the competition with their fellows to reach the highest number possible of followers. This popularity might help them get important roles in films, get new partnerships with studios, and also make the process of launching their own brand or merch easier.
Why do people follow celebrities?; Curiosity is in human nature, we all like to know how other people are doing, and where they are traveling, and we want to know the news and trends that are popping up each season….. We also are dreamers and want to escape the reality we live in from time to time reading books, celebrity news, and watching TV shows helps us escape this reality and makes us feel a kind of connection towards these people.
Do celebrities buy followers?; getting Instagram followers from third parties is more common in 2023. A recent study has shown that almost every celebrity profile contains a certain number of non-organic followers, especially content creators who are looking to monetize their Instagram account and start making a living out. These influencers and content creators tend to use the help of external sources to get Instagram followers as well as other engagements such as likes, comments, and views. This helps their account not only stand out but also gives them the opportunity to collaborate with other brands and create promotions for them.